Monitors AnyWhere is a leading developer and provider of digital signage solutions for large and small businesses and institutions. The company will be demonstrating their latest innovations at the Integrated Systems Europe Expo on February 7-10th, 2017.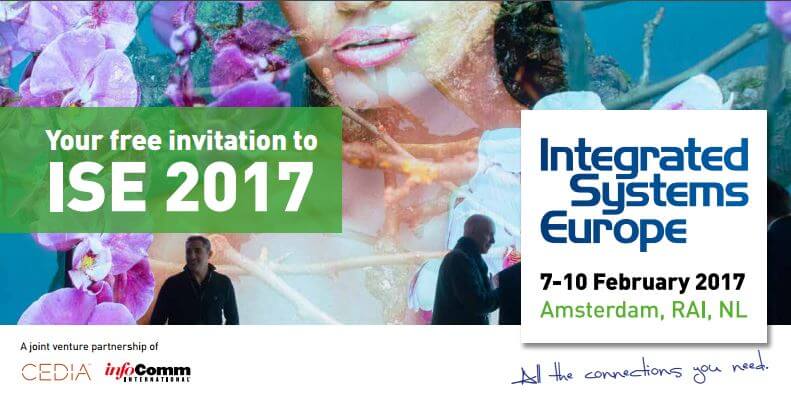 Amsterdam, 13 January 2017 —  Monitors AnyWhere, a leading digital signage company that develops software for the digital signage market will be exhibiting new and substantial features to its already successful "Network Video Wall" that has been selling worldwide.
"We are excited to present our latest innovation, which will significantly enhance the Network Video Wall," says Roy Tal, product manager at Monitors AnyWhere. "It will now be quite unique in the digital signage industry as it allows users to run high-quality multiple video walls from a standard Windows-based PC. That PC can be located quite a distance from the displays, connected to an existing LAN. Furthermore, it allows combining video walls,  multiple independent screens and mirrored content, all simultaneously, on the same PC. We believe this will be a game changer in our industry and we cannot wait to start showing it off at ISE."
Video walls have become quite popular with high profile businesses of all types, but remain largely inaccessible to smaller or mid-sized firms due to high costs. The new generation
Monitors AnyWhere
 solution have created the first Windows-based network video wall system that can use a standard PC to manage video displays without all the added cable extenders, splitters, or other infrastructure, while still providing high-quality displays at a cost effective price.
Integrated Systems Europe (ISE) is the largest show of its type in the world. This annual four-day AV systems integration show takes place each February at the RAI in Amsterdam. More than 1,100 exhibitors and 65,000 visitors will attend to see the very latest from manufacturers, integrators, service providers, and influencers in the world of AV.
The company will be showing off this technology during all four days of the ISE and will be located in Hall 8, Booth R362.