Monitors AnyWhere, with its game-changing products for digital signage connectivity and video wall control solutions will be showcasing its latest innovations at the upcoming Integrated Systems Europe Expo on February 5-8, 2019 in Amsterdam.
Don't miss the opportunity for a one-on-one demo of MAWi – a new web-based control interface for the Monitors AnyWhere products, as well as the new USB Wall app, with its any angle-rotation capabilities.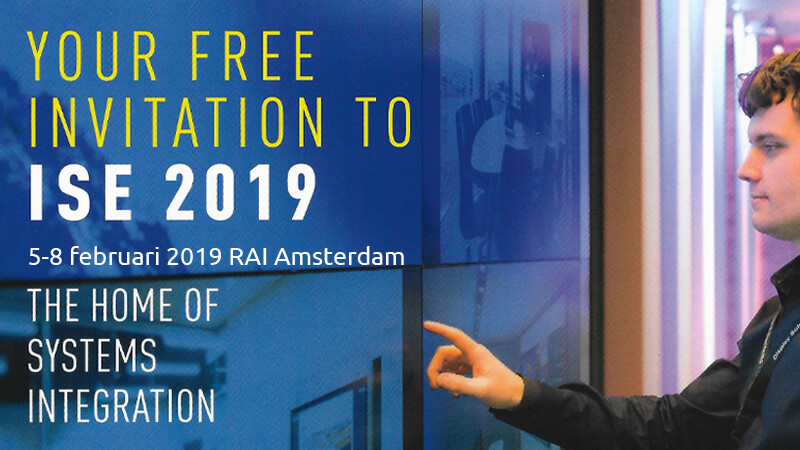 Amsterdam, 19 December 2018 — Monitors AnyWhere, a leading developer and provider of digital signage solutions will exhibit exhilarating new features and capabilities to its popular "Monitors AnyWhere Connect", "Network Video Wall" and "USB Wall".
"We are thrilled to present our latest innovations, which will enhance and improve our Video Wall solutions," says Nir Shomroni, Chief Business Officer at Monitors AnyWhere. "We are introducing MAWi, a revolutionary web-based platform that will give our users the ability to control their video walls and digital signage screens remotely, on-premise or via the web. One PC can control multiple screens or multiple video walls in one location, and this new enhancement will allow an authorized user to control the content in multiple sites, regardless of their location".
"Another new product we are proud to introduce is the new generation of USB Wall", Nir adds. "USB Wall is a simple and inexpensive way of creating a high-quality video wall over a USB connection. With the new generation of this product, users can create a video wall with screens that are rotated in any-angle, of any size and in any shape and form."